Do you love to write? Or maybe you are always on your computer doing documents, and you want to make sure each document reaches a specific word count? Either way, you will surely need help when writing online. Thus, you might need a word counter tool to help you out.
Word counter tools are one of the most efficient writing tools one can have on their computer. The word counter tool is helpful, especially when it comes to reaching a specific word count for an article, essay, or document.
If you are looking for the best free character and word counter tool online, Word Counter Tool is the one to get. The website is free and easy to use, and it can help you count all the words in the document you are working on. Writing in a specific word count will never be that hard anymore once you use the Word Counter Tool.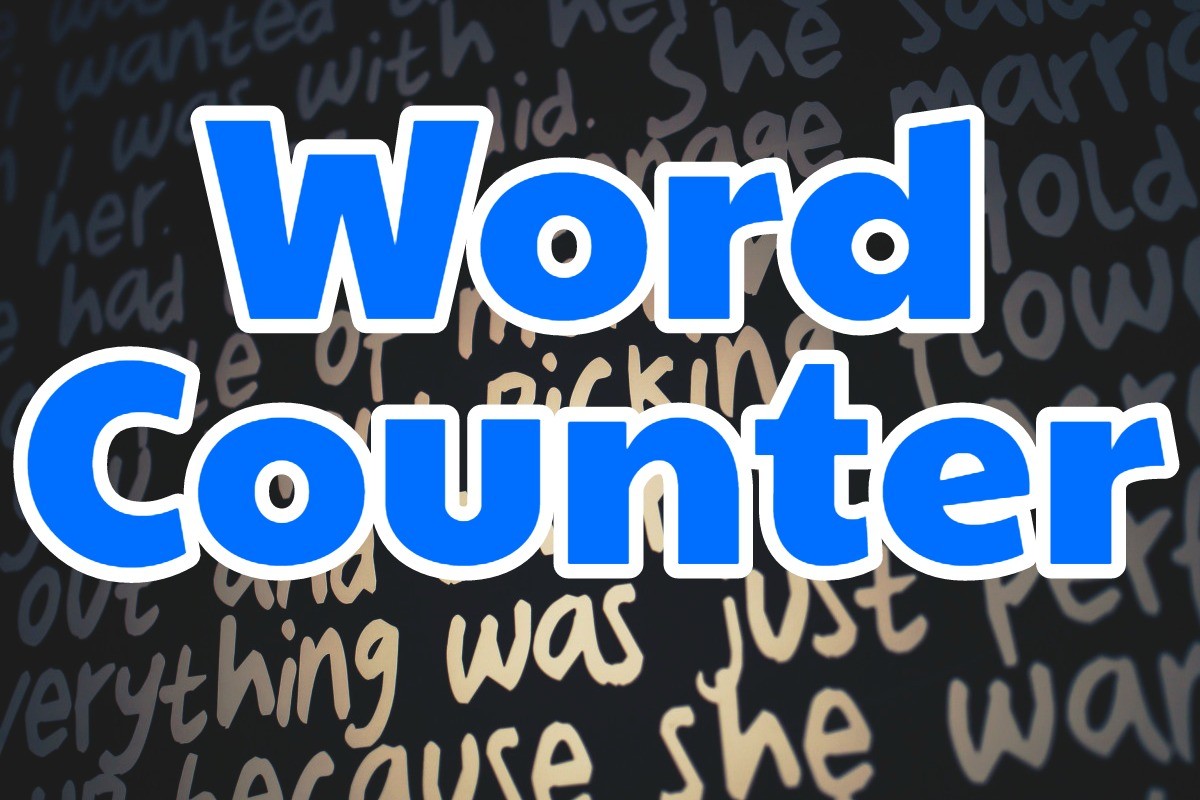 What does the Word Counter Tool offer?
Aside from words, Word Counter Tool also lets you count how many characters your document has. The character count tool helps you outline your post to be the best article on social media.
The word counter tool helps you make posts ideally for any social media platform. For Facebook posts, you will only need 80 characters for a post. Twitter will allow 100 characters and 150 for Instagram. When you use this word and character counter, you will truly feel confident with your writing.
Word Counter Tool for Facebook
If you want to post something on Facebook, whether it's for personal use or business, it is always efficient to follow its character count. As mentioned, Facebook's average character count should be in 80 characters.
However, do not be alarmed. Although you may see posts on Facebook containing hundreds of words, Facebook has a maximum character count of 63,206. According to social media research, followers and other Facebook users most likely get attracted to short yet precise posts.
Thus, having at least 80 characters in your social media post is more effective than having a hundred character count. There are also instances where extended captions get cut off, and that is one thing that you would not want. Always make sure to catch the public's proper attention, so use short yet sturdy content as much as possible.
Word Counter Tool for Twitter
Social media platforms are distinct from one another. When it comes to word and character count, Twitter also has its standards. However, since 2014, Twitter has increased its character count by up to 280 characters instead of their old limit of 140 characters per tweet.
With that, users have more chance of writing their content to their heart's desire because they can make 280 characters per tweet. Although it might not sound as enticing as it should be, the difference between 140 and 280 characters goes a long way.
Just like Facebook, you can always make short yet direct to the point tweets on Twitter. Despite the character count, you can still decide how to maximize the 280 characters on the social platform. One thing about Twitter is the images do not count in the character limit, so that you can add up to four photos per tweet.
Word Counter Tool for Instagram
Instagram is one of the most used and increasingly popular social media platforms nowadays. With their additional Instagram Stories, people are using Instagram not only as a social media outlet, but they also use the platform for business.
An Instagram post has no specific character count. However, they have an ideal character count of up to 150 characters per post. According to Instagram researchers and developers, they have found out that keeping a photo caption of 150 characters is adequate to attract attention and followers to your post.
So, if you plan to make a post on Instagram, make sure to fit a caption in just 150 characters. This is also a good tip for businesses that market their brand on the platform. Always be smart when dealing with your photo or video caption on Instagram.
Why should I use Word Counter Tool?
Word and character counter tools don't always come free. However, it is not only free to use for the Word Counter Tool, but it is also user-friendly! Whenever you use this tool for your articles, social media posts, and other writing shenanigans, it is a guarantee that you will have the best output.
As said, whether you are posting online for personal or business use, a word and character counter will always come in handy. Make sure to get Word Counter Tool and use its cool features whenever you write online! It is by far the best character counter tool on the web, and it's free to use too!